CD27 Immune Checkpoint Molecule for Drug Development
Immune Checkpoint CD27
CD27, also known as S152, LPFS2, T14, TNFRSF7, or Tp55, is a member of the tumor necrosis factor (TNF) receptor superfamily. It can be expressed on a wide battery of cell types, such as T cells, natural killer cells (NKs), and B cells. CD27 can bind to its ligand, CD70 (CD27L, TNFSF7), and interact with apoptosis regulatory protein Siva (SIVA1), TNF receptor-associated factor 2 (TRAF2), TRAF3, as well as TRAF5. Previous studies have demonstrated that CD27 plays an important role in mediating the activation of T cells, B cells, or NK cells and the synthesis of immunoglobulin. Moreover, this receptor is also essential to regulating cell apoptosis or cell death.
| | | | | |
| --- | --- | --- | --- | --- |
| Checkpoint receptor | Alternate name | Cell type affected | Ligand | The function of ligand-receptor interaction |
| CD27 | S152, T14, TNFRSF7, Tp55, CD27 molecule | T cells, B cells, NK cells | CD70 (CD27L, TNFSF7) | Co-stimulatory |
Structure of CD27
CD27 is a transmembrane phosphoglycoprotein of approximately 120 kDa and consists of a disulfide bond and two monomers. In general, it has an elongated, stepped structure consisting of cysteine-rich domains (CRDs), each of which has about 40 residues. CRD domain 1 includes residues 1-43, CRD domain 2 contains residues 44-85, and CRD domain 3 contains residues 86-101. CRD1 and CRD2 are all composed of three disulfides, while CRD3 only has two disulfides. Specific internal disulfides cross-link every CRD domain in an AABCBC pattern. Unlike CD27, its ligand CD70 is made up of a trimeric structure, and each subunit can interact with all CD27 homodimers.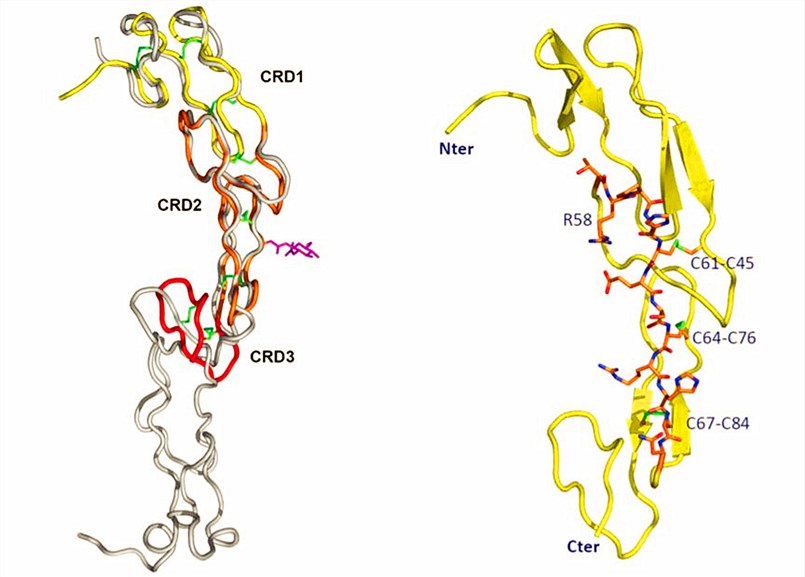 Fig.1 Structure of CD27. (Teplyakov, 2017)
CD27 Immune Checkpoint Molecule for Drug Development
CD27, a transmembrane glycoprotein, is critical for cell growth and differentiation. Meanwhile, pilot studies have suggested that CD27-involved pathways play an immune costimulatory role and have been broadly used for treating various diseases. Furthermore, its ligand CD70 can be found in a range of malignant tumors, including lung cancer, ovarian cancer, renal cancer, glioblastoma, diffuse large B-cell lymphoma (DLBCL), and non-Hodgkin's lymphoma (NHL). As a result, targeting the CD27/CD70 immune checkpoint molecule has become an attractive strategy for drug development in disease immunotherapy.
Nowadays, a variety of CD27/CD70 drugs, like anti-CD27 antibodies and small-molecule drugs, have been generated and evaluated in many disease models. For example, the safety and efficacy of a human monoclonal antibody (mAb) against CD27 has been evaluated by different clinical trials of prostate cancer, ovarian cancer, and non-small-cell lung cancer (NSCLC). The data have indicated that anti-CD27 mAb can achieve strong antitumor immune-modulating activities in patients with B-cell lymphoma. Therefore, Creative Biolabs has established a comprehensive immune checkpoint-based drug discovery platform to provide a panel of services for immune checkpoint CD27.
Please feel free to contact us for more information.
Reference
Teplyakov, A.; et al. Crystal structure of CD27 in complex with a neutralizing noncompeting antibody. Acta Crystallographica Section F: Structural Biology Communications. 2017, 73(5): 294-299.
All listed customized services & products are for research use only, not intended for pharmaceutical, diagnostic, therapeutic, or any in vivo human use.