High-Throughput Analysis Based Biomarker Development
Creative Biolabs is one of the well-recognized experts who are professional in applying advanced high-through technologies for a broad range of immune checkpoint inhibitor (ICI) biomarkers development. Depending on novel research tools and extensive experience, we are capable of meeting the specific need of each customer.
Introduction to High-Throughput Technology
High-throughput sequencing, also known as next-generation sequencing (NGS), is a powerful technology to sequence DNA and RNA efficiently and cheaply. What's more, it enables hundreds of millions of DNA/RNA molecules to be sequenced at a time. In this case, the information related to the genome, transcriptome, or epigenome can be obtained easily. Large data sets can then be created to generate more comprehensive insights into various diseases and biomarkers. In addition, it can be used in the screening and diagnostics of various diseases related to larger structural genomic changes and even single nucleotide changes.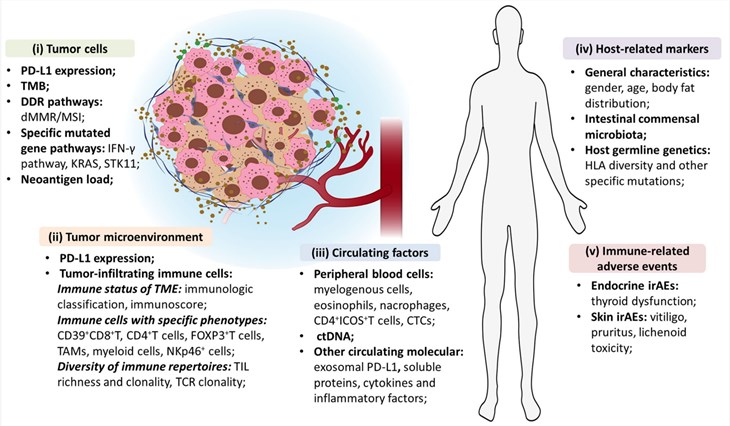 Fig.1 An overview of predictive biomarkers for immune checkpoint inhibitor efficacy. (Bai, 2020)
High-Throughput Analysis for Predictive Biomarkers
Immune checkpoint inhibitors (ICIs) therapy has ushered a revolutionary milestone against tumor diseases. However, a large proportion of patients do not benefit because of the immune-related adverse effects (irAEs) and other undesirable effects. Therefore, more attention has been paid to the identification and development of predictive biomarkers to further improve the efficacy of ICIs. In recent years, different biomarkers have been discovered, including tumor genome, tumor immune microenvironment phenotype, and genetic host factors. With the development of high throughput technology, there are a variety of biomarker development strategies, and the multifactorial synergistic predictive markers can be achieved. With the development and combined application of high-throughput sequencing technology, multiplex IHC, and microarray technology, a large number of biomarkers would be widely screened.
Features of Our Services
Extensive experience and advanced biotechnologies
All assays performed with high-quality reagents and strict controls by experienced immunologists
Repeat the experiment many times to get accurate results
Follow-up experiment design and implementation according to the customer's ultimate goal
Fast experiment cycle and competitive price
Based on our extensive experience and advanced high throughput platform, Creative Biolabs is always dedicated to assisting our clients with the most satisfactory predictive biomarkers discovery services. We can not only provide super high-quality data but also help you establish biomarkers research pipelines and create new techniques for your projects. If you are interested in our services, please do not hesitate to contact us for more details.
Reference
Bai, R.; et al. Predictive biomarkers for cancer immunotherapy with immune checkpoint inhibitors. Biomarker Research. 2020, 8(1): 1-17.
All listed customized services & products are for research use only, not intended for pharmaceutical, diagnostic, therapeutic, or any in vivo human use.