High-Throughput Screening for Immune Checkpoint Targeted Small Molecule Inhibitor
Creative Biolabs has extensive experience in offering immune checkpoint inhibitor discovery services for therapeutic and diagnostic development. Now we provide the novel high-throughput screening service for small molecule inhibitors discovery against immune checkpoints. We would try our best to provide a customized proposal to meet your project requirements in the quality, timeline, and budget manner.
introduction to Small Molecule Inhibitors (SMIs)
As we know, immune checkpoints inhibit the anti-tumor immune response by enhancing immune escape. Monoclonal antibody-based immunotherapies present great potentials for tumor treatment, such as cytotoxic T-lymphocyte antigen-4 (CTLA-4) antibody, programmed death-1 (PD-1) antibodies. In recent years, small-molecule inhibitors (SMIs) have gained increased attention in tumor research. Compared with large-molecule inhibitors (e.g., monoclonal antibodies), SMIs present a series of advantages, such as longer half-lives, organ specificity, better cell permeability, lower production cost, target intracellular proteins, and suitable for oral therapy. Recent studies have shown that SMIs combined with conventional therapies can improve the effectiveness of cancer treatment. A variety of SMIs has been developed against many popular immune checkpoints, including PD-1/PD-L1, CTLA4, LAG-3, TIM-3, etc. These SMIs may be revolutionary in the field of immuno-oncology.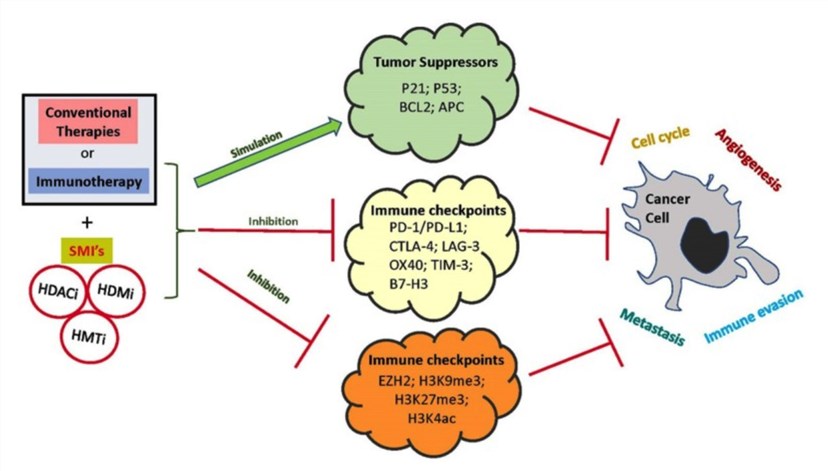 Fig.1 The potential benefits of SMIs in immune checkpoints. (Smit, 2019)
High-Throughput Screening for SMIs
High-throughput screening is the method relevant to biology and chemistry especially used in drug discovery. Equipped with liquid handing devices, sensitive detectors, and data processing/control software, a high-throughput screening platform allows automated testing of thousands to millions of chemical and/or biological compounds. Through this process, we can rapidly identify active SMIs against the desired immune checkpoints.
Based on our advanced high-throughput screening platform and compound libraries, Creative Biolabs provides the high-throughput screening service for SMIs discovery against various immune checkpoints. According to the custom project requirement, we can give suitable libraries for screening purposes.
Features of Our Services
Specific library design
Large library storage capacity containing millions of molecules
A strict screening process avoiding the appearance of undesirable groups
The high success rate of screening
Short screening cycle and low cost
Creative Biolabs offers the most advanced and comprehensive high-throughput screening service for small molecule inhibitors discovery against immune checkpoints. Combining the high-throughput screening platform and our expertise ensures the delivery of high-quality SMIs to meet your specific needs. If you are interested in our services, please do not hesitate to contact us for more details.
Reference
Smith, W. M.; et al. Therapeutic targeting of immune checkpoints with small molecule inhibitors. American journal of translational research. 2019, 11(2): 529.
All listed customized services & products are for research use only, not intended for pharmaceutical, diagnostic, therapeutic, or any in vivo human use.