Characterization of Immune Checkpoint Antibody
It is self-evident that how important roles antibodies are playing in immune checkpoint researches and progress. Under this context, immune checkpoint antibody characterization also appears to be particularly important. As a professional antibody development services provider, Creative Biolabs provides immune checkpoint antibody development services and subsequent characterization services.
Overview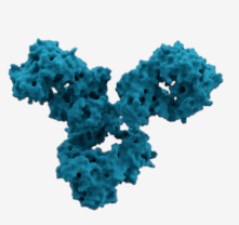 The demand for antibodies with higher affinity and specificity is increasingly important for diagnostic and therapeutic applications in immune checkpoint therapy to eliminate nonspecific and off-target interactions. To design and synthesize the next-generation novel antibodies, a set of analytical methods is needed to characterize, screen, sort, select, and determine the binding kinetics of the antibodies against an array of antigens.
Immune Checkpoint Antibody Characterization at Creative Biolabs
Since both antigen and antibody are flexible molecules that are constantly moving and antibody-antigen binding is a complex and dynamic process, the different forces between the antibody and antigen are continually changing during binding and unbinding events for the changes to the structure of each molecule. Therefore, it is crucial to understand and determine the thermodynamic properties of antibody-antigen interactions to elucidate the affinity and specificity of an antibody to its target antigen. We have many experienced scientists dedicated to developing antibody binding test platforms to provide the assurance you need with unparalleled customer services.

The ability of antibodies to accurately recognize a specific part of a given antigen makes them ideal agents for immune checkpoint applications. In this context, the importance of affinity measurement is obvious. Creative Biolabs offers a diverse platform for the affinity measurement of immune checkpoint antibodies to provide the best fit services always based on our client's demands.

Detailed knowledge of antibody structure and sequence allows researchers to engineer lead antibody candidates on a more rational basis. This can yield more homogeneous and stable molecules with additional properties such as increased cytotoxicity or dual targeting and IgG-related structures with additional functions and specificities. Scientists at Creative Biolabs have a wealth of experience and could perform a rapid, efficient, and accurate de novo sequencing to support your immune checkpoint antibody development projects. We also provide customized services for samples in the study for different purposes.
Creative Biolabs is your reliable partner in immune checkpoint antibody characterization projects with a comprehensive technology platform and rich experience. If you are interested in the characterization of immune checkpoint antibody services or any other services on our website, please do not hesitate to contact us for more detailed information.
All listed customized services & products are for research use only, not intended for pharmaceutical, diagnostic, therapeutic, or any in vivo human use.