Immune Checkpoint Protein Labeling
Given the vital role of immune checkpoints in the immune system, immune checkpoint protein development is now attracting much more attention. Professional technical scientists and abundant experience in immune checkpoint protein development make Creative Biolabs a perfect partner to help our clients' research in the immunological field. Our scientists are dedicated to offering high-quality immune checkpoint proteins with different tags, such as Fc tag and strep tag, and other custom conjugation/labeling services depending on your specific requirements.
Importance of Immune Checkpoint Proteins
Cancer immunotherapies are considered to be one of the most important progress in tumor treatment. A significant advance in cancer immunotherapy is the discovery of immune checkpoint proteins, which are a series of molecules involved in co-stimulation pathways and co-inhibitory pathways in immune responses. These molecules include the B7-CD28 family of ligands and receptors, including CTLA-4, B7-H4, PD-1, PD-L1, B7-H3, and other immunoglobulin superfamily members such as LAG-3 and TIM-3. These inhibitory checkpoints are key mediators of T cell dysfunction during cancer progression, preventing effective anti-tumor immunity.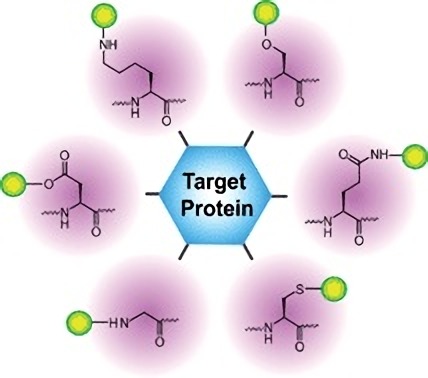 Fig.1 Site-specific protein labeling. (Sunbul, 2009)
Immune Checkpoint Proteins Labeling Services
Experienced in protein chemistry and with a dedicated commitment to the scientific community, Creative Biolabs has perfected our technical pipelines for custom immune checkpoint protein labeling. Our custom immune checkpoint protein labeling service combines years of conjugation expertise with a wide selection of labels, including biotin and fluorescent dyes, along with a choice of labeling chemistries, such as amine labeling, thiol labeling, and other labeling methods.
Immune checkpoint protein biotin labeling service

Creative Biolabs has a highly experienced team of scientists, project managers, and quality staff who have a long history of successfully implementing biotinylation of proteins both in vitro and in vivo. We offer a high-quality in vitro biotin labeling service without altering the bioactivity of target proteins. Besides in vitro biotinylation, we also provide the most efficient in vivo biotinylation by genetically fusing the target immune checkpoint protein with the biotin acceptor peptide (BtAP). Using this expression vector with fused genes and an optimized bacterial system, the target protein will be fully biotinylated in vivo. Our experienced scientists are glad to apply our special expertise to help our worldwide customers with their cutting-edge research projects.

Immune checkpoint protein fluorescence labeling service

Based on our extensive experience in bioconjugation technology, Creative Biolabs offers custom immune checkpoint protein fluorescence labeling services, including various reactive dyes and choices of proper labeling strategies. We provide superior fluorescent dyes with excellent fluorescence intensity, high quantum yield, and photostability. Our fluorescent dyes include Alexa Fluor™ series, such as Alexa Fluor™ 488, Alexa Fluor™ 555, Alexa Fluor™ 594, Alexa Fluor™ 647, and Alexa Fluor™ 750.
Creative Biolabs is pleased to share our cutting-edge technology and extensive expertise in immune checkpoint protein development and conjugation/labeling to facilitate our clients' research and project development. We offer high-quality custom services by adjusting strategies to meet even every specific requirement. For more detailed information, please feel free to contact us or directly send us an inquiry.
References
Obermaier, C.; et al. Principles of protein labeling techniques. Proteomic Profiling. 2015, 153-165.
Sunbul, M.; Yin, J. Site-specific protein labeling by enzymatic posttranslational modification. Organic & biomolecular chemistry. 2009, 7(17):3361-71.
All listed customized services & products are for research use only, not intended for pharmaceutical, diagnostic, therapeutic, or any in vivo human use.