Peptide Microarray Based Selection
Immune checkpoint molecules are critical in preventing autoimmunity and regulating the immune response. Blocking these immune checkpoints allows anti-tumor activity to resume and is among the most promising approaches to activating therapeutic anti-tumor immunity. Creative Biolabs is a leading service provider that focuses on immune checkpoint peptide drug discovery and development. Professional technical scientists and abundant experience in immune checkpoint peptide development make Creative Biolabs a perfect partner to help our clients' research in the immune checkpoint therapy field.
Peptide Microarray
Peptide microarray is also called peptide chip which displays the target peptides on a solid surface (often a glass or plastic chip). This platform delivers full compatibility of the chips based on overlapping peptide libraries (or non-overlapping peptide libraries) of your target protein or your target proteins by utilizing a flexible peptide synthesis technology. Peptide microarrays and phage technologies can be employed to generate peptide antagonists based on the precise epitopes of antibodies of checkpoint molecules.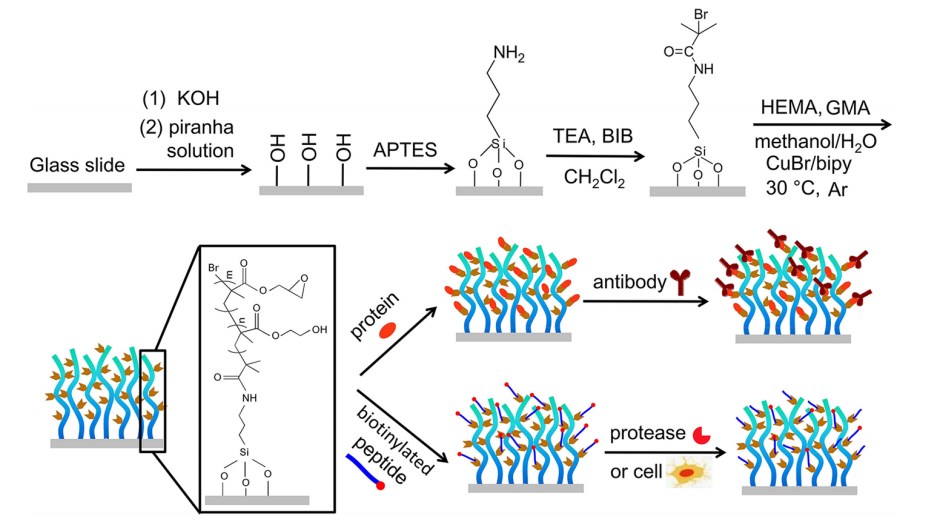 Fig.1 Preparation of peptides via peptide microarray. (Lei, 2016)
Our Services for Immune Checkpoint Targeted Peptide Selection
With extensive experience in immune checkpoint targeted peptide selection, Creative Biolabs offers peptide microarrays service for our clients to screen and detect the immune checkpoint peptides. Our team will save you time by providing customer service to meet your specifications. Our goal is to provide a flexible service program tailored to your needs every step of the way.
The peptide microarrays analysis involves the following significant steps:
Synthesis of a peptide library
Binding analysis
Bioinformatics-based data analysis
Constructing initial results
Equipped with advanced instruments, fit-for-purpose laboratories, and professional scientists, Creative Biolabs has broad technological expertise allowing us to provide customized, one-stop solutions for immune checkpoint targeted peptide selection. If you want to know more information, please directly contact us.
Reference
Lei, Z.; et al. Poly(glycidyl methacrylate-co-2-hydroxyethyl methacrylate) Brushes as Peptide/Protein Microarray Substrate for Improving Protein Binding and Functionality. ACS Applied Materials & Interfaces. 2016, 8(16): 10174.
All listed customized services & products are for research use only, not intended for pharmaceutical, diagnostic, therapeutic, or any in vivo human use.