B7-H7 Immune Checkpoint Molecule for Drug Development
Immune Checkpoint B7-H7
B7-H7, also known as HHLA2, is the newest member of the most recently discovered B7 family with the receptor CD28H (TMIGD2 or IGPR1). Compared to other B7 proteins, it shares 10-18% amino acid identity and 23-33% similarity. The gene of B7-H7 has an open reading frame (ORF) of 414 amino acids with three immunoglobulin-like domains (IgV-IgC-IgV), and the first IgV domain shows the highest homology to other B7 family members. Besides, B7-H7 is the only B7 family member found in humans but not in mice.
Table.1 Immune checkpoint B7-H7.
| | | | | | |
| --- | --- | --- | --- | --- | --- |
| Checkpoint receptor | Alternate name | Structure | Putative receptors | Expression | Role in T/NK Cell responses |
| B7-H7 | HHLA2 | IgV-IgC-IgV | CD28H (TMIGD2, TNFRSF14) | Immune cells and tumor | Activation/Inhibition |
Expression of B7-H7

B7-H7 is widely expressed on macrophages and activated dendritic cells, while CD28H is expressed on naive T cells, natural killer cells, innate lymphoid cells (ILCs), plasmacytoid dendritic cells (pDCs), and a subset of memory T cells. Studies have shown that B7-H7 is highly expressed in different human cancers, such as breast cancer, ovary cancer, liver cancer, melanoma, and osteosarcoma. According to its receptor, B7-H7 presents both the irritant or inhibitory states, which indicates that there are other receptors besides CD28H.

Function of B7-H7

The role of the B7-H7-CD28H pathway is controversial. The initial studies showed that B7-H7 inhibits both CD4+ and CD8+ T cell proliferation. The recent research found that the B7-H7-CD28H pathway strongly promoted T cell growth and cytokine production in an Akt-dependent manner.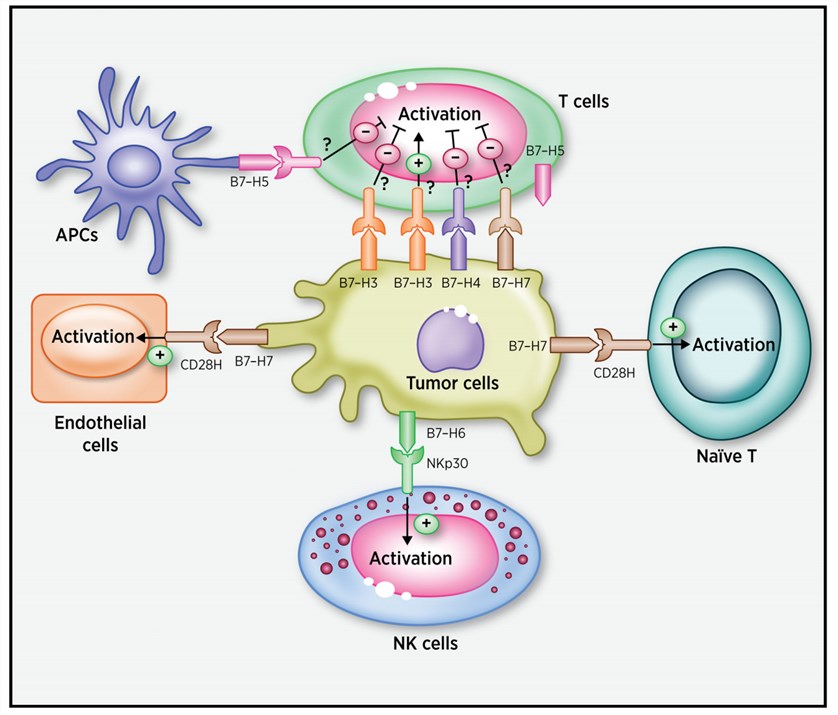 Fig.1 A proposed model for the roles of new B7 family members within the TME. (Ni, 2019)
Preclinical and Clinical Development of Drugs Targeting B7-H7
The expression of B7-H7 in tumors protects tumors from immune surveillance and promotes tumor angiogenesis. In this case, the immuno-therapies targeting B7-H7 present great potentials to both enhance antitumor immune responses and inhibit tumor angiogenesis. There is currently no report on drug development for this target, so it also has a potential market value.
Services at Creative Biolabs
Creative Biolabs is a well-recognized expert who is professional in applying advanced drug discovery platforms for immune checkpoints drug discovery. Based on our extensive experience, now we can provide a series of services, including but not limited to:
Please do not hesitate to contact us for more detailed information.
Reference
Ni, L.; Dong, C. New B7 family checkpoints in human cancers. Molecular cancer therapeutics. 2017, 16(7): 1203-1211.
All listed customized services & products are for research use only, not intended for pharmaceutical, diagnostic, therapeutic, or any in vivo human use.