TMIGD2 and B7-H7 Pathway
Overview of B7-H7 and TMIGD2
B7-H7, also known as human endogenous retrovirus-H long terminal repeat-associating protein 2 (HHLA2) or B7-H5, is a novel member of the B7 family member with co-inhibitory function for both human CD4 and CD8 T cells, which is comparable to other important family members. TMIGD2, also called CD28 homolog (CD28H), IGPR-1, is identified as a novel cell adhesion molecule expressed in various human cell types, including endothelial and epithelial cells, and it mediates cell-cell adhesion. TMIGD2 is an Ig superfamily member with an extracellular IgV-like domain, a transmembrane region, and a cytoplasmic tail. TMIGD2 regulates angiogenesis, and endothelial barrier function decreases the sensitivity of tumor cells to the genotoxic agent doxorubicin and supports tumor cell survival in response to anoikis. TMIGD2 is one of the receptors for HHLA2.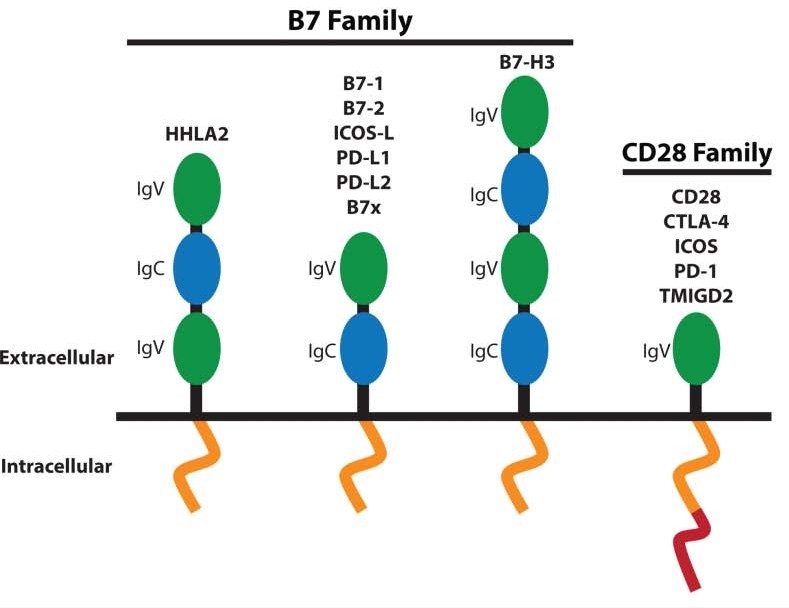 Fig.1 A structural representation of the B7 and CD28 family members. (Janakiram, 2015)
Research of TMIGD2 and B7-H7 Pathway
Up to now, there are few pieces of research about the HHLA2/TMIGD2 pathway. According to the current study, besides an unidentified receptor on activated T cells that leads to co-inhibition tumor-expression, HHLA2 can interact with TMIGD2 on endothelium that stimulates tumor angiogenesis. Additionally, tumor-associated macrophages (TAM) may express HHLA2 and interact with TMIGD2 on the endothelium. In summary, the HLA2/TMIGD2 pathway is a potential novel immune therapeutic target. However, research on the mechanism and functions for the HLA2/TMIGD2 pathway are not comprehensive. This pathway still needs further studies.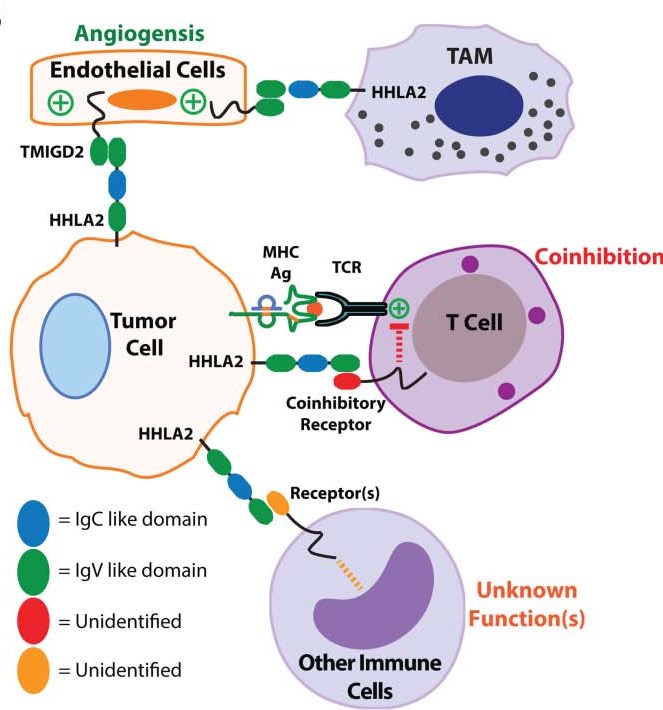 Fig.2 A proposed model for the roles of HHLA2 and TMIGD2 within the tumor microenvironment. (Janakiram, 2015)
Services at Creative Biolabs
As a professional immune checkpoint targeted drug development service provider, Creative Biolabs has a comprehensive technology platform and extensive experience. Having focused on this field for years, we are confident in providing a series of quality-assured customer services for the TMIGD2 and B7-H7 pathway, including but not limited to:
If you are interested in any of our services, please do not hesitate to contact us for more information.
Reference
Janakiram, M.; et al. HHLA2 and TMIGD2: New immunotherapeutic targets of the B7 and CD28 families. Oncoimmunology. 2015, 4(8): e1026534.
All listed customized services & products are for research use only, not intended for pharmaceutical, diagnostic, therapeutic, or any in vivo human use.